Wang Krom community
It's hard to believe that in a small quarter in Soi Samranrat, there's an old palace which is more than 100 years old. The community near the palace is then called "Wang Kromprasommot-armornpan community".
(Wang means palace.) The name is derived from the owner of the palace, a crown prince of King Rama IV. He built the palace in the reign of King Rama V. In 1932, the palace was abandoned and the area around it was turned into residences for policemen and soldiers. Later on, more villagers came to live here, forming a community. They all earned a living by sewing monk's robes.
When stepping in this small alley, the sound of sewing machines will always be heard as greetings. Since the old days, this community on Bamrung Muang road is known to produce monk's robes. When the Rattanakosin city was founded, King Rama I ordered to build a city that was similar to the prospering Ayutthaya Kingdom. So he ordered to build Wat Suthat Thep Wararam, a Brahman shrine and a Giant Swing to keep the sacred places for Buddhists and Brahmins at the center of the city. Most of the locals around here were Chinese so they started to open shops to sell religious objects and monk supplies. Some of the products were monk robes and accessories which were supplied by locals in the Wang Kromprasommot-armornpan community.
---
Important people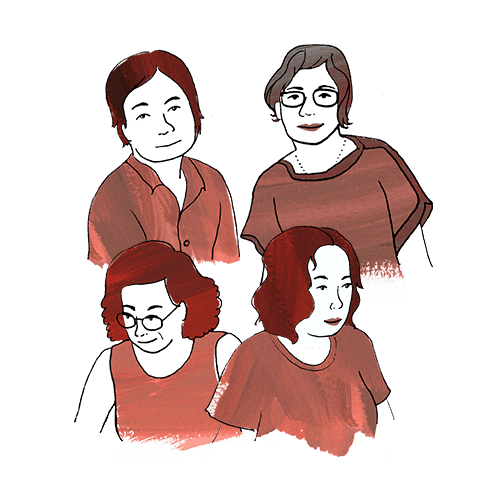 The Four Sewers –
Aunt Keng, the only professional sewer who still sews Angsa and chest binders, Aunt Tim, she has been sewing monk's robes for more than 30 years and she was the community leader, Aunt Nang, she is the only sewer who still earns a living by sewing monk's robes and Aunt Jim, sewing monk's robes is her favorite hobby.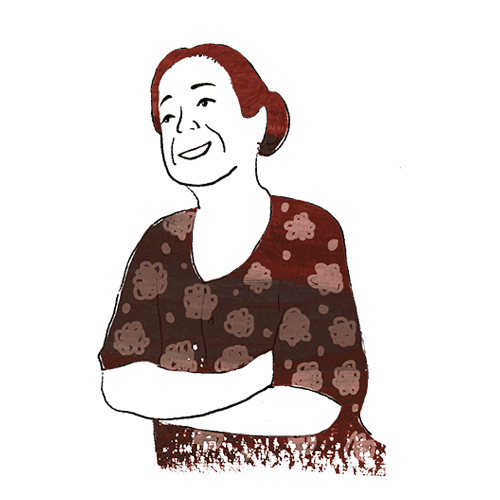 Aunt Chan –
She is the iron lady of the Wang Kromprasommot-armornpan community. Apart from monk's ropes, Aunt Chan is the person everybody would think of when talking about this community. Aunt Chan takes care of everything. Her voice is big and powerful but in fact she is very kind. Everybody respects and listens to her.